This one is all recipes again. But before I get started, have you seen this website? Pinstrosity.blospot.com? So funny. They post peoples attempts at making stuff from Pinterest.
This post
in particular had me laughing out loud at my computer.
So, what did I do this week?
Southwest Egg Rolls with Avocado Ranch dressing
. These were big hit. And surprisingly, they are meatless! Mr. Fabric Obsessed doesn't usually go for meatless and he was very satisfied with these. And I've been using the dressing for my salads since then. One thing I will say is that it makes a lot! I wound up freezing half of it so hopefully it freezes well. I'm looking forward to having it again.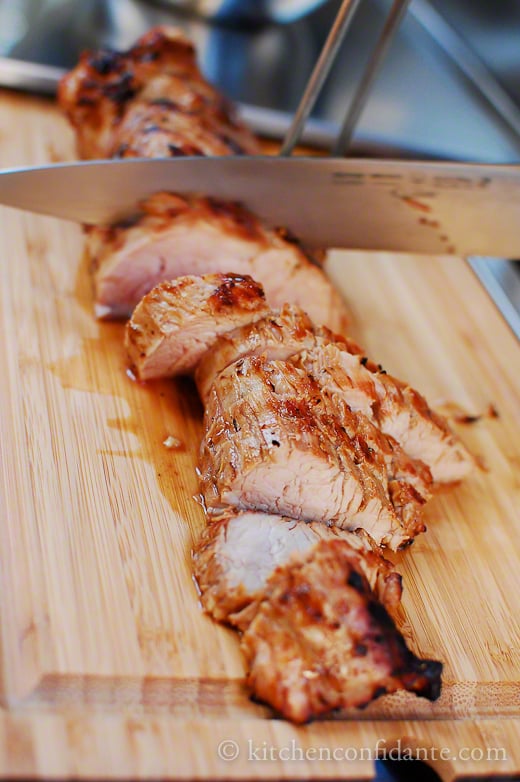 Grilled Balsamic-Garlic Pork Tenderloin.
Also another big hit. Although like she says in her post, it's hard to mess up Pork Tenderloin! This one was even good re-heated (since there is only two of us we had leftovers). Another recipe I will make again!
And finally:
T
equila Orange Grilled Shrimp
. This one had me nervous as I was making it. My fingers were burning from chopping the jalapenos (next time I will wear gloves!). And the pepper smell as the sauce was reducing was catching in the back of my throat and making me choke. I totally thought it was going to be too hot for me to handle. But it was surprisingly good!! Just warm spice-wise and really good. Even Mr. FO went back for seconds. Another one for the recipe book! Since I love making shrimp, I can never have too many recipes.